A soundbar is a simple and inexpensive solution to improve the sound quality of your television. We've compiled a list of the top soundbars for under $150.
The majority of today's televisions have poor sound quality. Because of this, many TV makers advocate purchasing a soundbar or surround sound system. The good news is that a nice soundbar can be had for a reasonable price. There's also no need for an additional component, such as an AV receiver, because most soundbars nowadays can connect straight to your TV.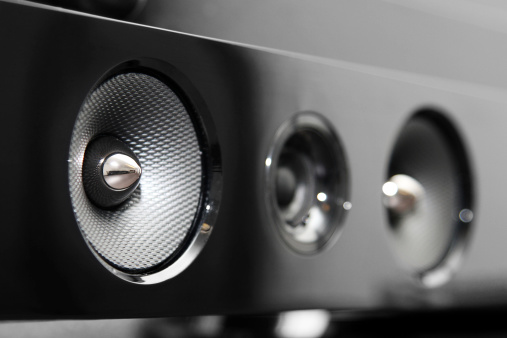 The caveat is that most low-cost soundbars won't endorse high-end realistic sound technologies like Dolby Atmos; a Dolby Atmos soundbar would likely set you back at least $400 (if not more).
However, if you only want better sound from your TV, regardless of whether it's 4K or not, you won't have to pay much more than $150.
TCL Alto 6+ TCL Alto 6+ TCL Alto 6+ T
The Alto 6+ is a budget-friendly soundbar and cordless subwoofer that works with any of TCL's popular 4K TVs using Roku's smart operating system. (If you don't want the wireless subwoofer and want to save money, you can get the Alto 6 soundbar on its own.) it uses an HDMI ARC connection to connect to your TV. When you're not watching TV, you may use the built-in Bluetooth to listen to music from your smartphone.
Sony HT-S100F
Sony's entry-level soundbar is a solid performer that sounds far better than its $100 price tag. It's a 2.0 system, so there's no wireless subwoofer, and it's the right size for a 50-inch TV. It connects to your TV using a simple HDMI ARC connection and has Bluetooth capability for music streaming.
Streambar for Roku
The Streambar is a Dolby Audio-compatible 2.0-channel soundbar. The truly cool part about it is that it comes with a built-in 4K HDR streaming player, comparable to Roku's $50 Streaming Stick+. This means it can transform any old "dumb" television into a "smart" television capable of streaming Netflix, HBO Max, and Peacock.
In addition, the Streambar is Alexa and Google Assistant compatible, and it allows AirPlay 2.
V21-H8 Vizio V Series
This is Vizio's most cheap soundbar, and it's meant to work with the company's V-Series range of 4K TVs, as the name implies. (In case you're wondering, "V" stands for "value.") It's a 2.1-channel system that also includes a cordless subwoofer. It's easy to set up, and it includes Bluetooth streaming. It connects to your TV by HDMI ARC.
Polk Audio Signa S2
The Polk Audio Signa S2 is among the best soundbar and subwoofer combinations under $200. This is the best home theater system in this price range if you want a loud system with decent bass. The Signa S2 is a little past two years old, introduced in 2018, which is one of the main reasons you can regularly get it heavily priced. It enables Bluetooth streaming and connects to your TV through HDMI ARC.
Soundbars may produce a synthetic 5.1 sound that bounces audio off walls to make the area sound more dynamic depending on the room they're in. It does, in fact, provide a more complete sound throughout the space. Having said that, a soundbar will never be able to replace the actual sound of having speakers behind you.
At the end of the day, the best sound isn't necessarily the best for a certain room configuration, and I believe that having a soundbar in the family TV room is a good idea.
You've got alternatives! Home theatre systems may be customized to match your needs based on your room, your surroundings, your use, and the degree of sound you want to accomplish. Please let me know how it goes.