Concentration and passion are some of the most important things for a cook. However, let's add "perfect recipes" to that list. Why? Because it is nearly impossible to come up with a nice dish without the right recipe.
So, if you love to cook or if you are new to cooking, here are some apps you'll need to succeed in the kitchen.
All Recipes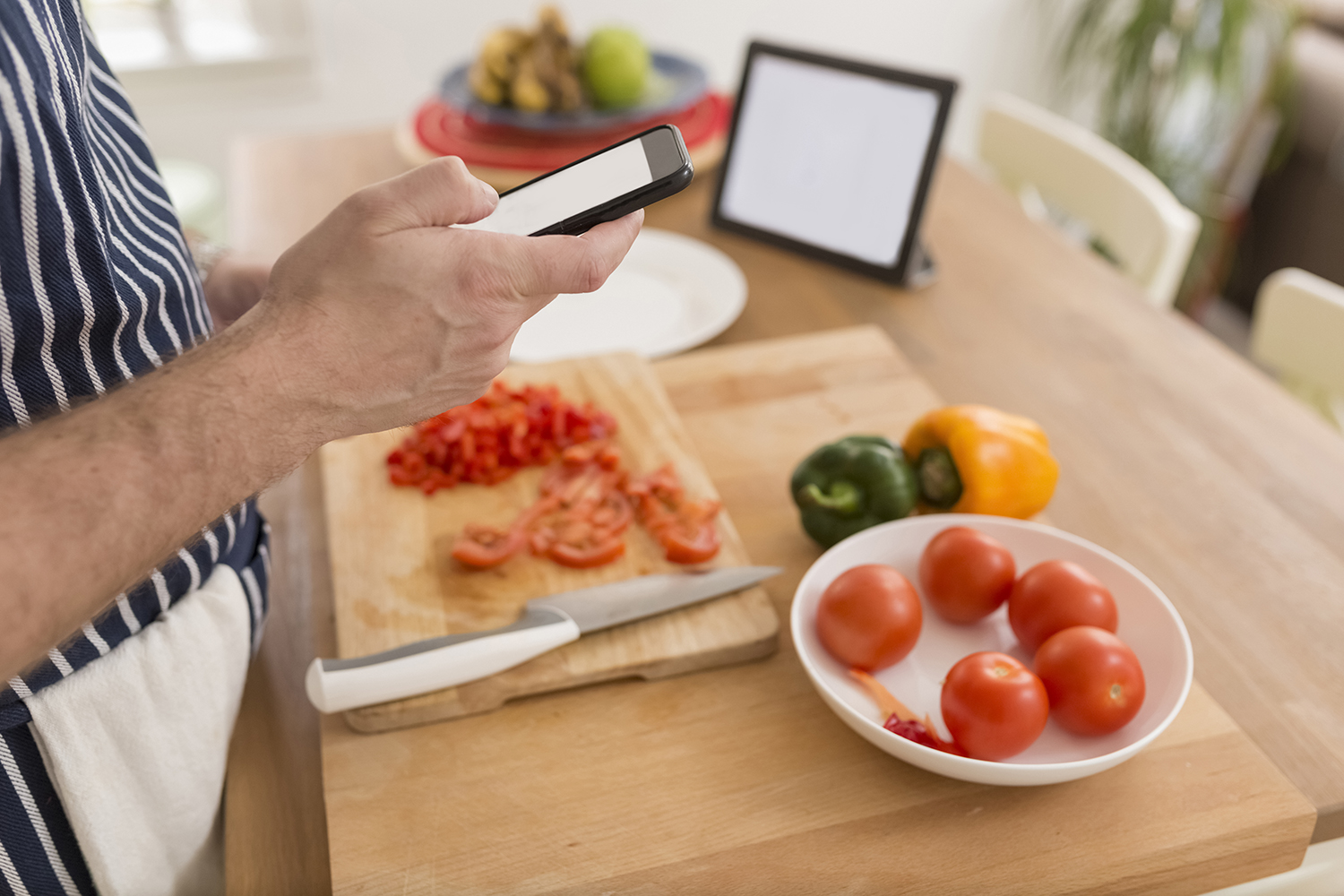 When it comes to cooking recipes, if there is one website that tops all, it's All Recipes. Initially, the website was known as CookieRecipe.com and was officially launched in 1997. It was founded with the sole purpose of sharing recipes and cooking tips to all those who love to cook (and eat). The founders of this website initially may have thought that it would become just a small community where home cooks would share their knowledge and expertise; however, today, it is one of the largest and most recognized community-driven food brands.
Whether you are an amateur or a pro in the kitchen, there'll be lots of times when you'll turn to the experts at All Recipes. This website or app is a credible and reliable source where you know you'll find the perfect recipe for your big decadent family dinner.
Personally, the most appealing element of this website is that it doesn't only feature fancy recipes like bacon-wrapped venison tenderloin or streamed lobster tails, but it is also home to casual and simple recipes like scrambled eggs and fried buttered noodles.
All Recipes is not just a platform that celebrates the expertise of home cooks but it also attempts to inspire people through different recipes, pictures and videos. It's a call to share your love for cooking as well as your expertise with others.
People Reviews:
"As a person who is trying to expand her cooking capabilities, I found that I was frequently finding recipes on the allrecipes.com website that I wanted to try or that I ultimately made. When this app came onto my recommendation list one day as a sample or trial, I clicked on it out of curiosity figuring  I'd like it. I discovered that I liked several aspects of the app, including the optional meal planning, the different monthly themes on produce or a food I might not otherwise try, and the interviews with different cooks that include their signature recipe. I do find that many of the recipes are a little beyond my reach or not to my taste (the reason why I didn't give it 5 stars) but overall it is a pretty decent food app." – From K.G
"I've gotten many good recipes from this site. Honestly, these recipes saved me a lot of times and I really recommend it to all who love cooking." – From Ani
"This was my go to site. All my stored recipes by collections all my notes for little tweaks logged in. Now I find everything gone. No more collections, no more notes. Yes my favorites are there but I have to scroll through all the saved recipes to find. I even had a collection called "to try" now they are all mixed in. Seriously what the hell are you thinking. Does anyone working there actually use the site, do you ask your users what features we like or maybe the changes are so you can fit more ads. So disappointed all the years of saved recipes. You know what maybe that recipe box isn't such a bad thing after all." – From Tony
"This was my 'go to' website for recipes and from which I could learn cooking tips. I could print recipes and helpful comments. Not any more. It was easy to navigate. Not now. And I know it's not just me. Allrecipes used to come up first on a Google search. Doesn't show up at all now and we all know what that means! Too bad! Did Allrecipes' competition buy it out to eliminate it? What other logical explanation can there be? Sigh. Well, on to finding my next favorite recipe website." – From Pamela